Depending on how you pack and store your goods, the following table provides you with a guide to our self storage containers with an approximation of what each container can hold. You can move to a bigger or smaller storage container if there are units available.
If you are still unsure which size you require and should you need more information, contact our office where experienced staff will be happy to discuss your storage requirements and recommend the best solution. You can also, view SIZE CALCULATION TIPS here.
---
UNIT
SIZE
EQUIVALENT
TYPICAL USES
---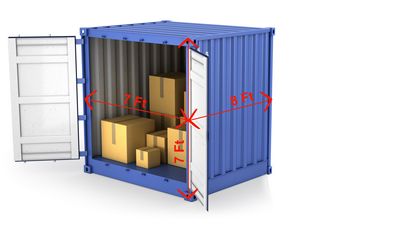 8x7x7ft
(56sq ft, 392 cub ft)
1 Bedroom house
File Storage, Moving Home, 1 average bedroom flat contents.
---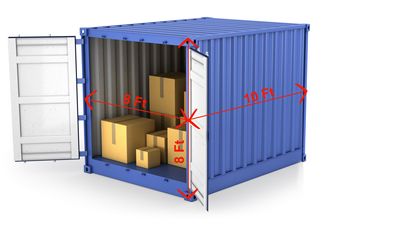 10x8x8ft
(80sq ft, 640cub ft)
1-2 Bedroom House
Moving Home, Long term storage, 3 Sofas, Dining Table, Chairs, etc.
---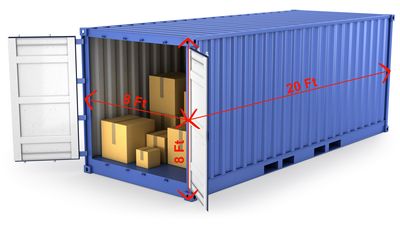 20x8x8ft
(160sq ft, 1280cub ft)
3-4 Bedroom House
Long term storage, store of goods while abroad, Moving Home, etc.